Garage solutions
Making room for cars, tools and/or a workshop for hobbies and crafts, Park Lane can tailor a solution for all your needs. We make one of the most neglected spaces both functional and beautiful.
Cabinets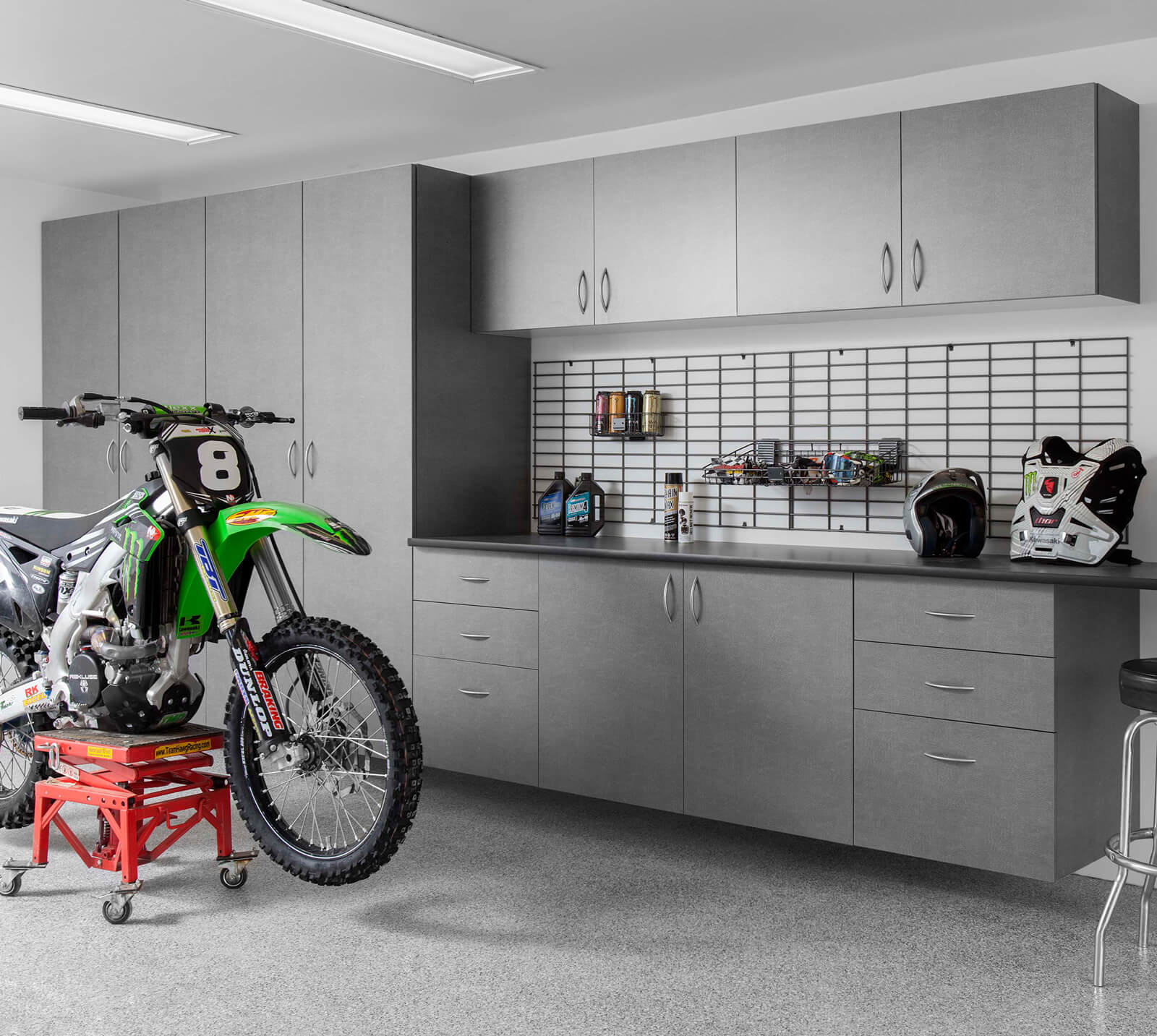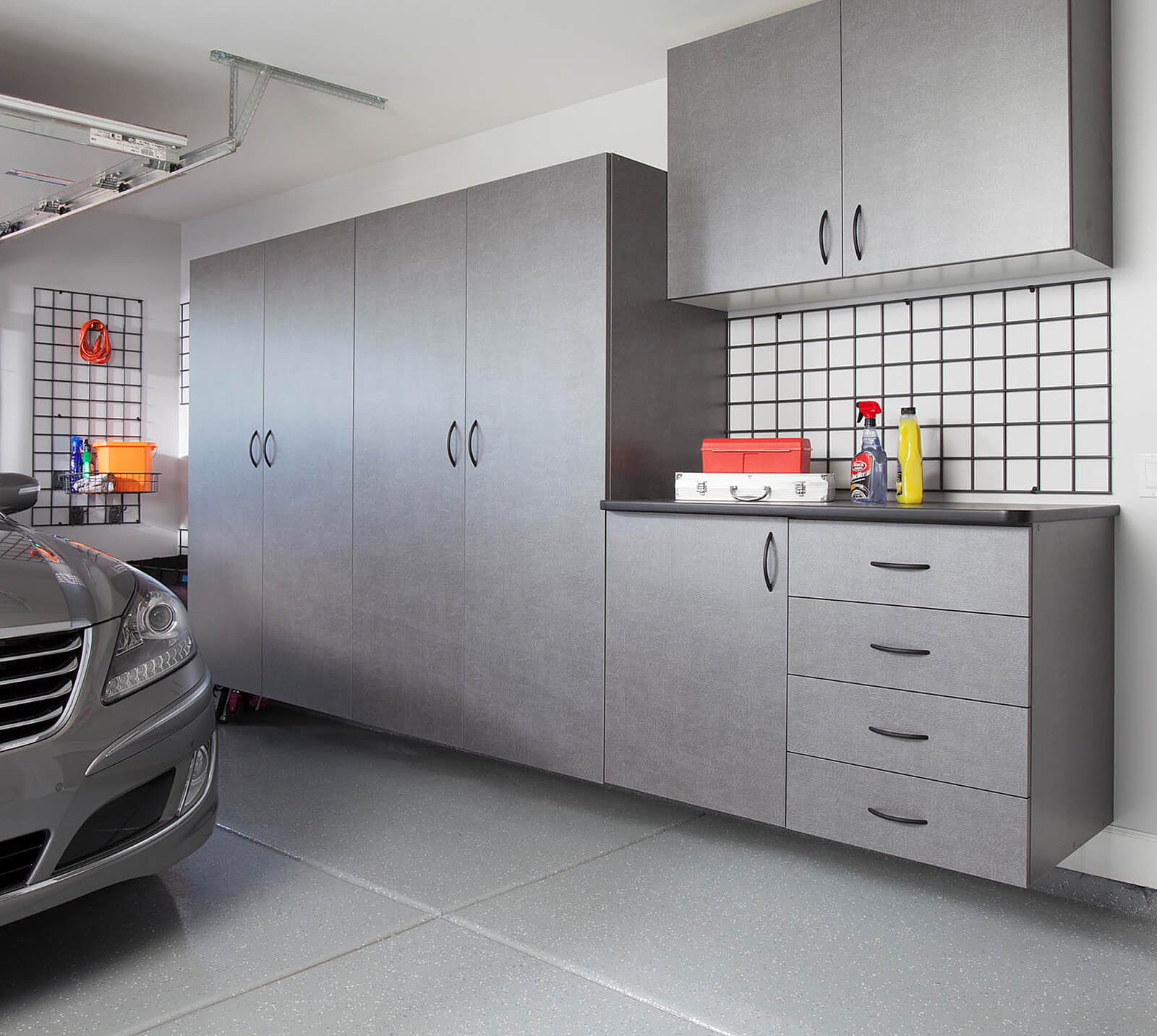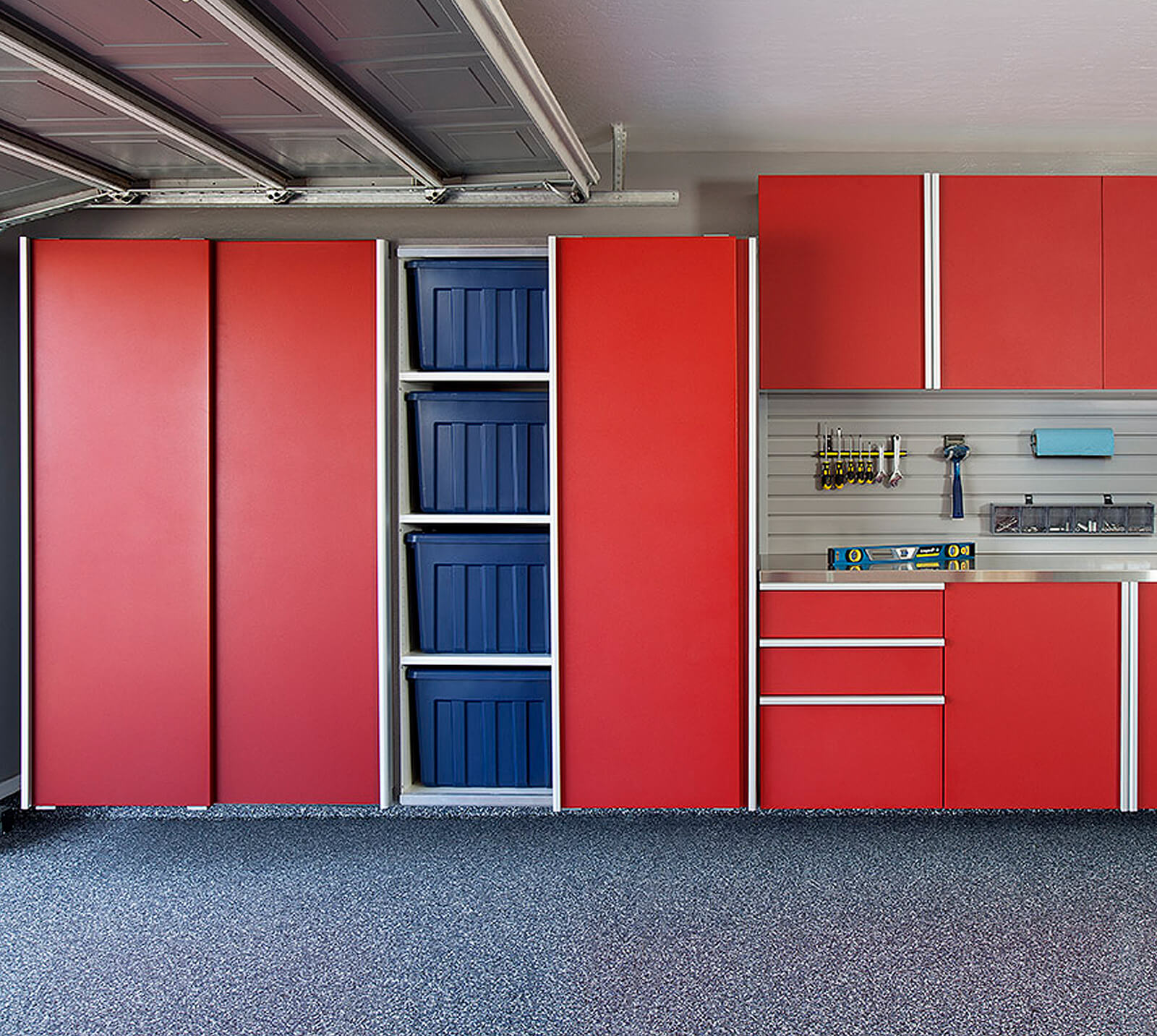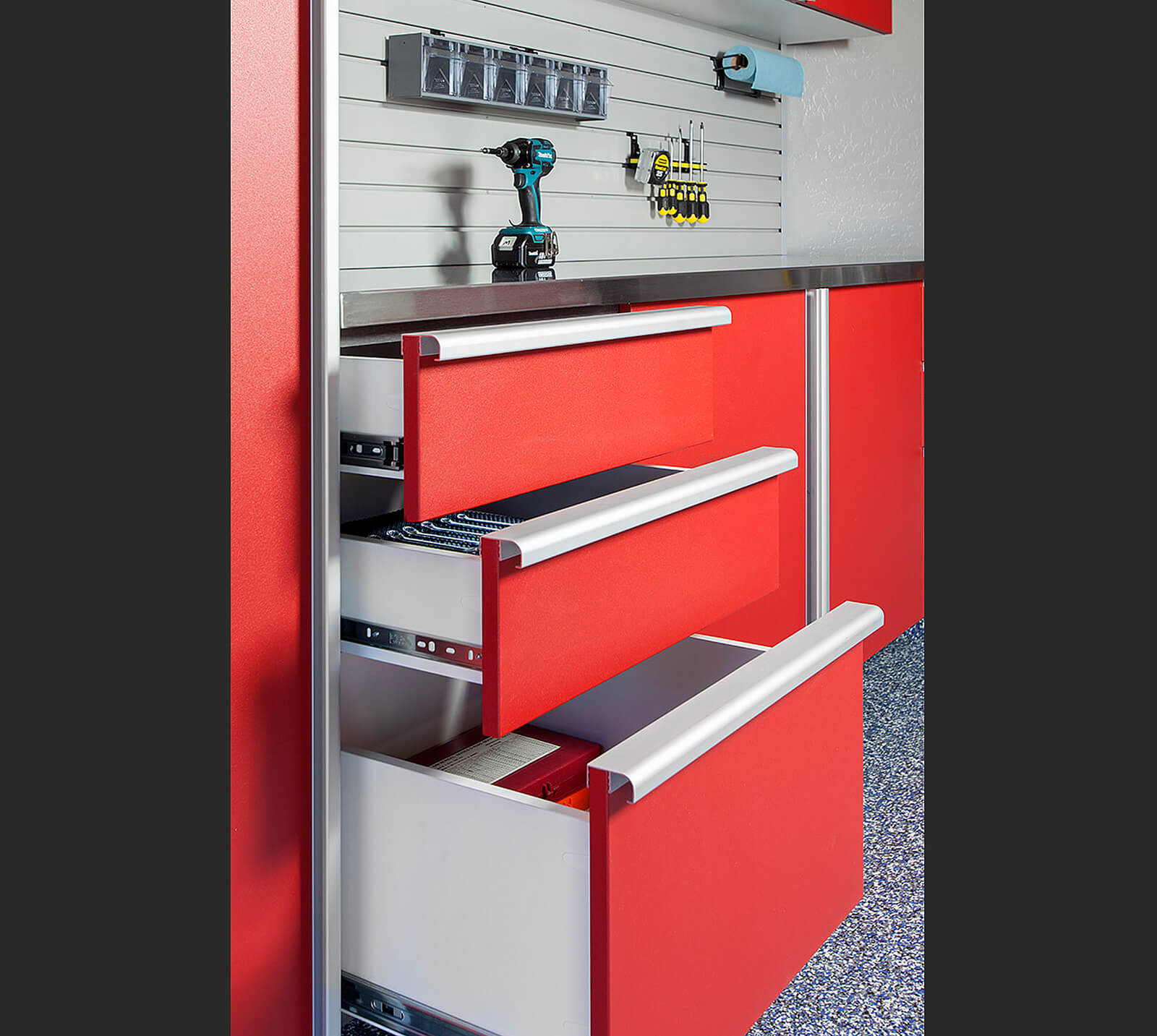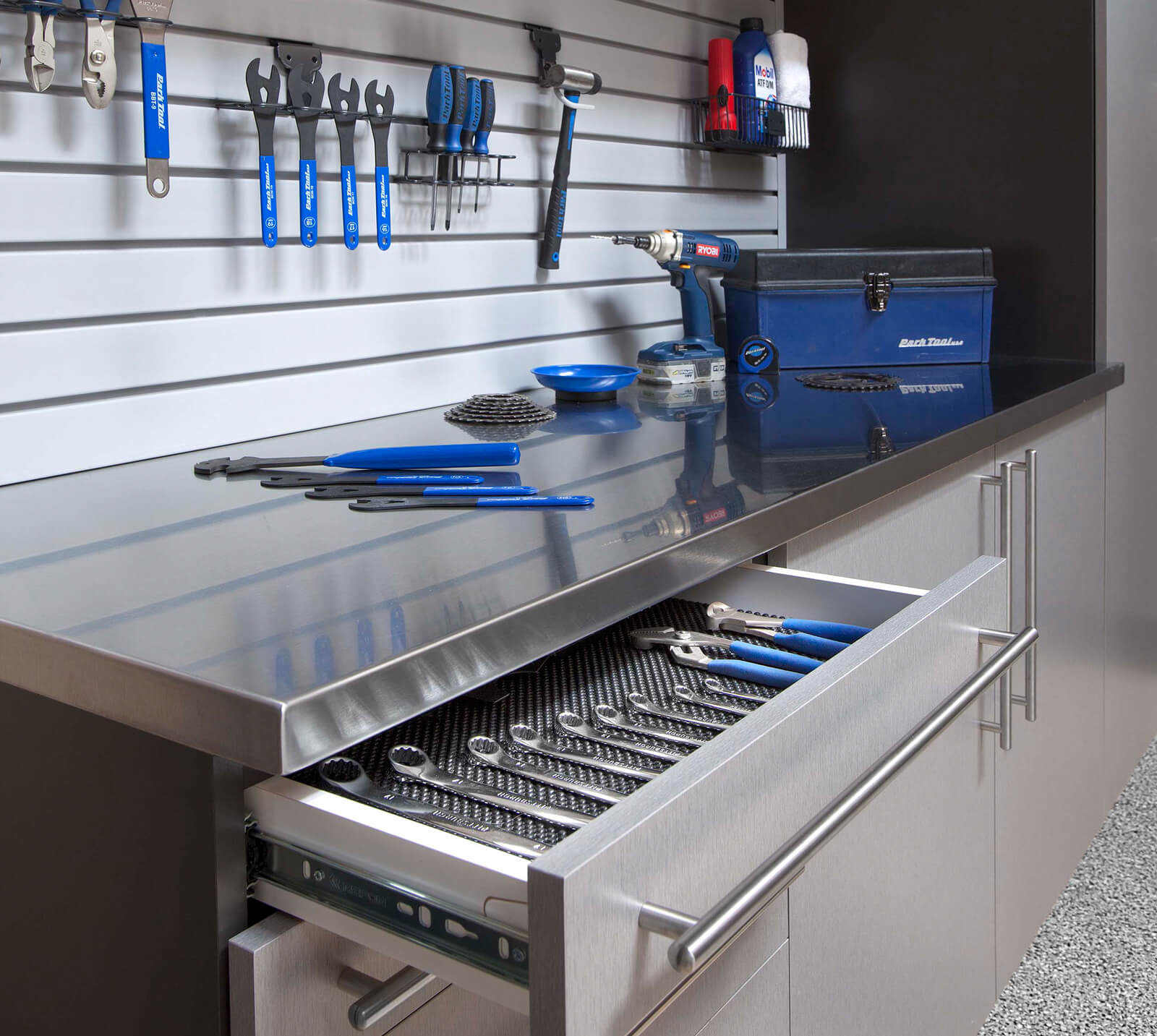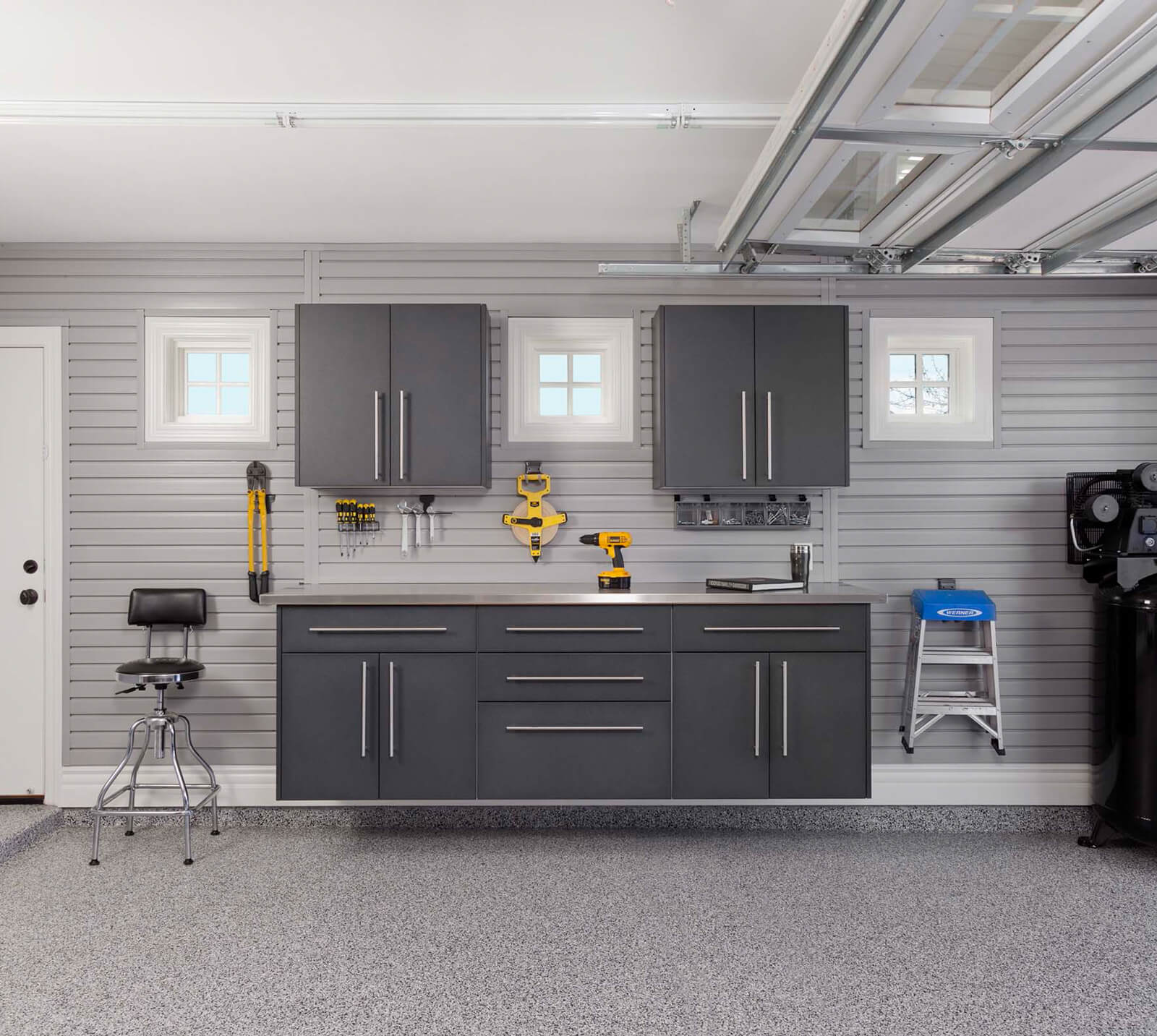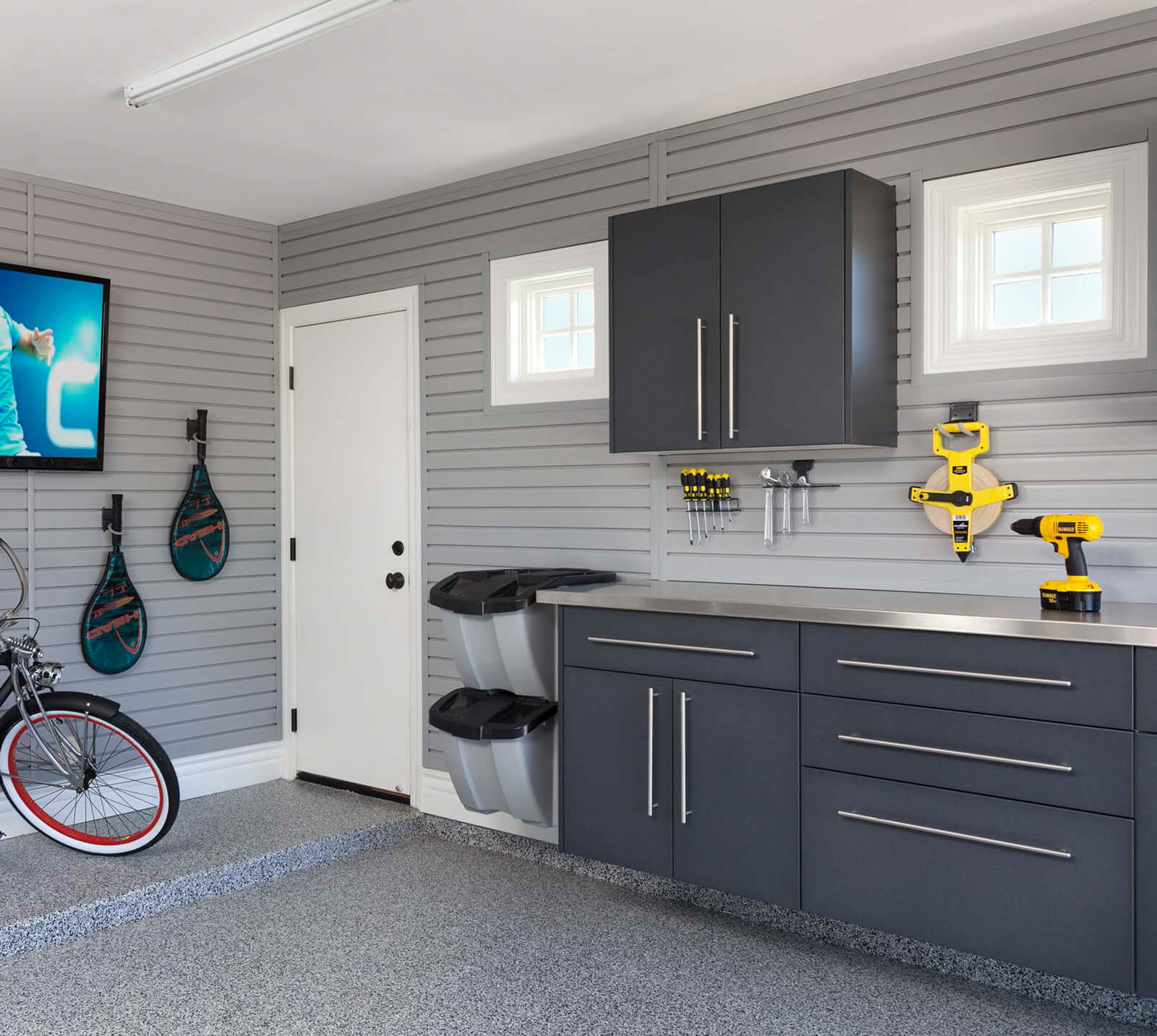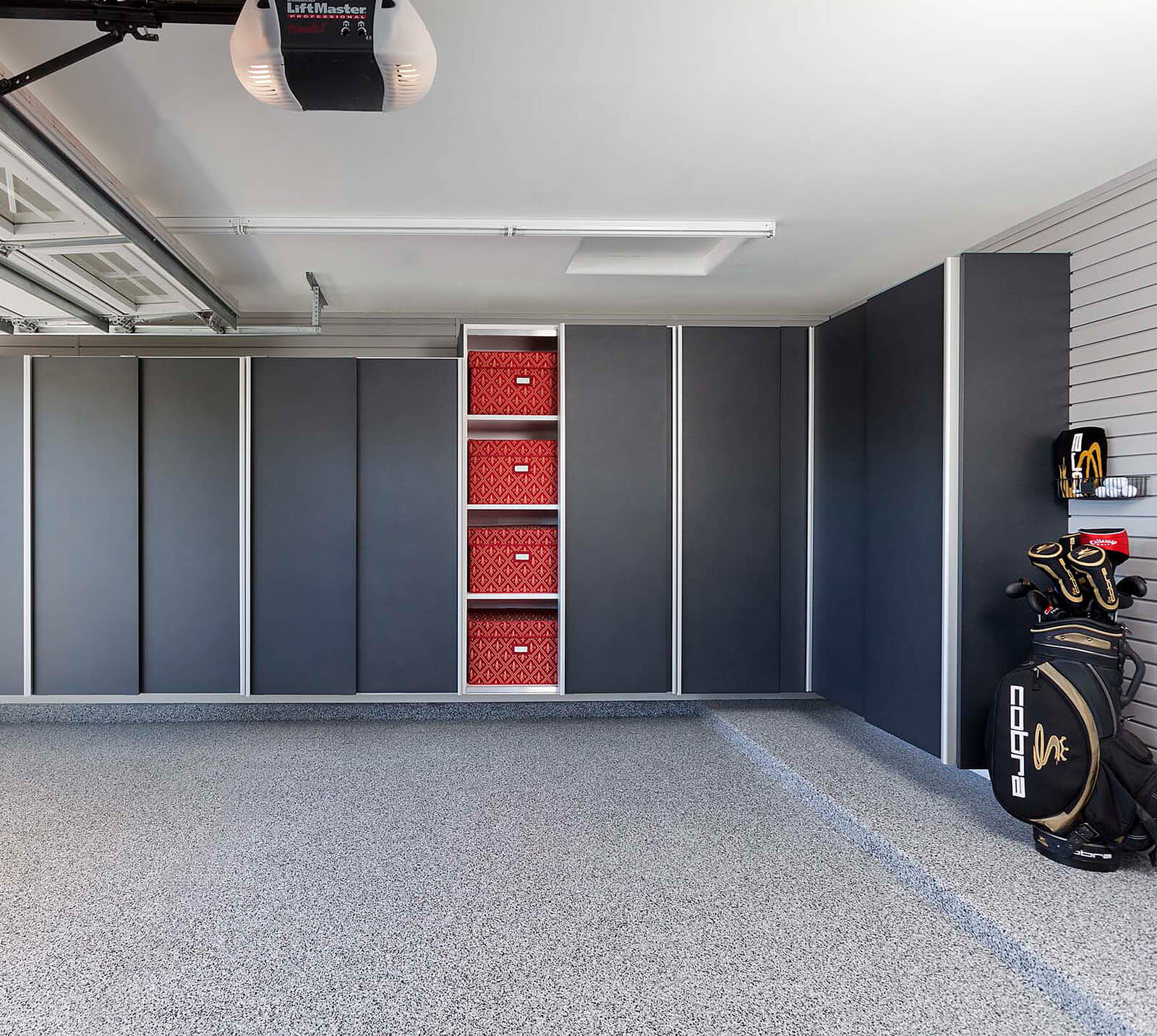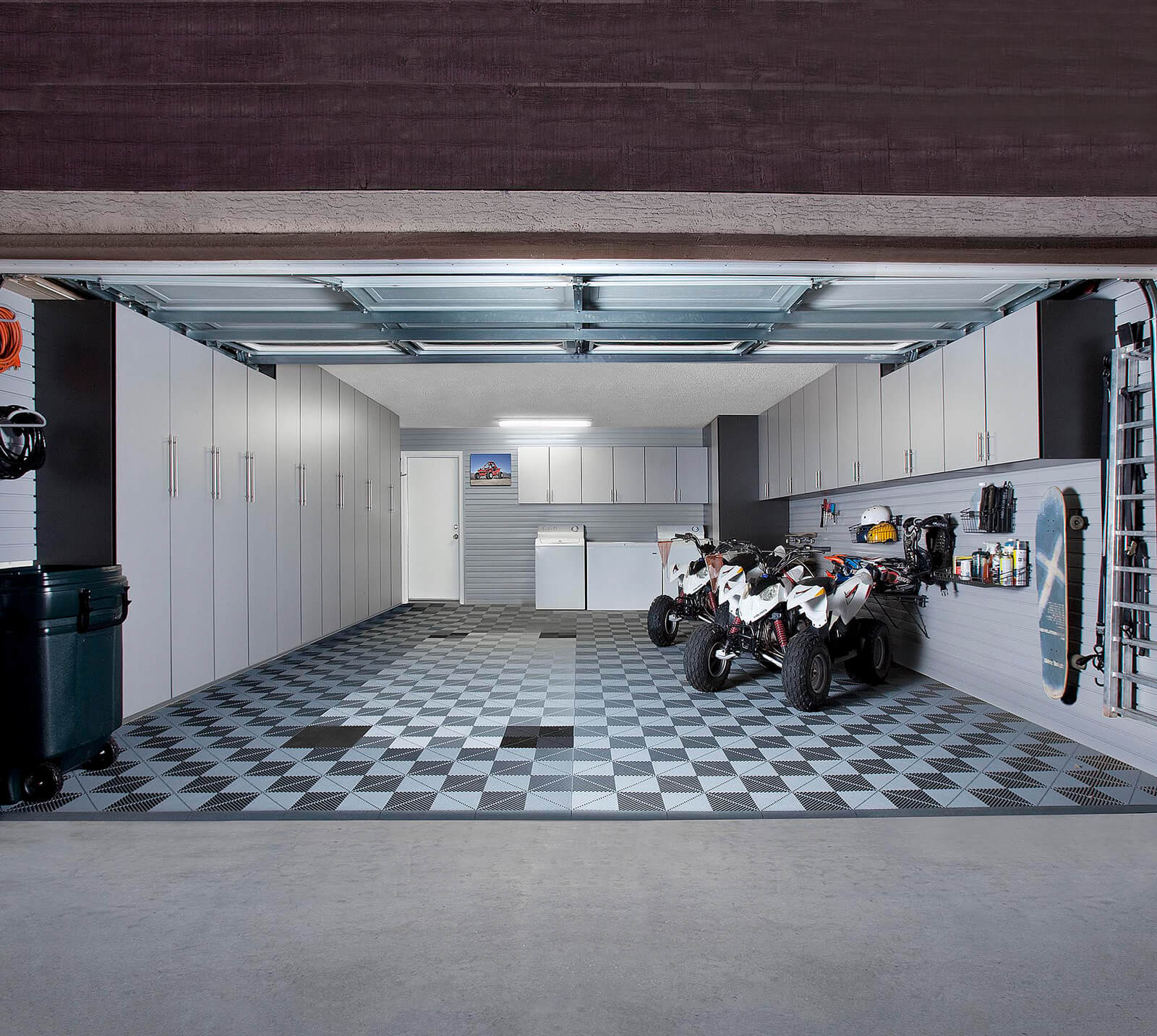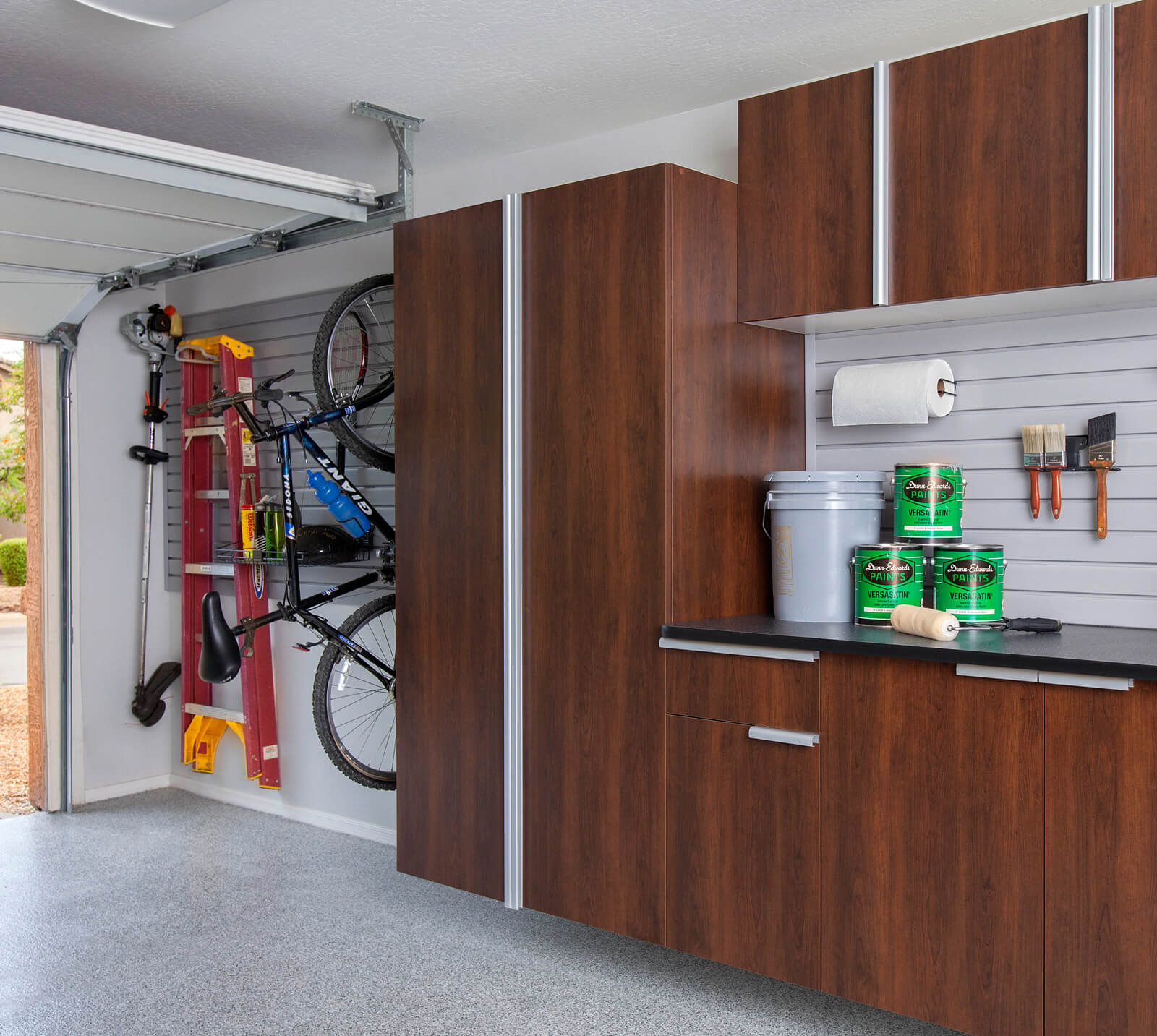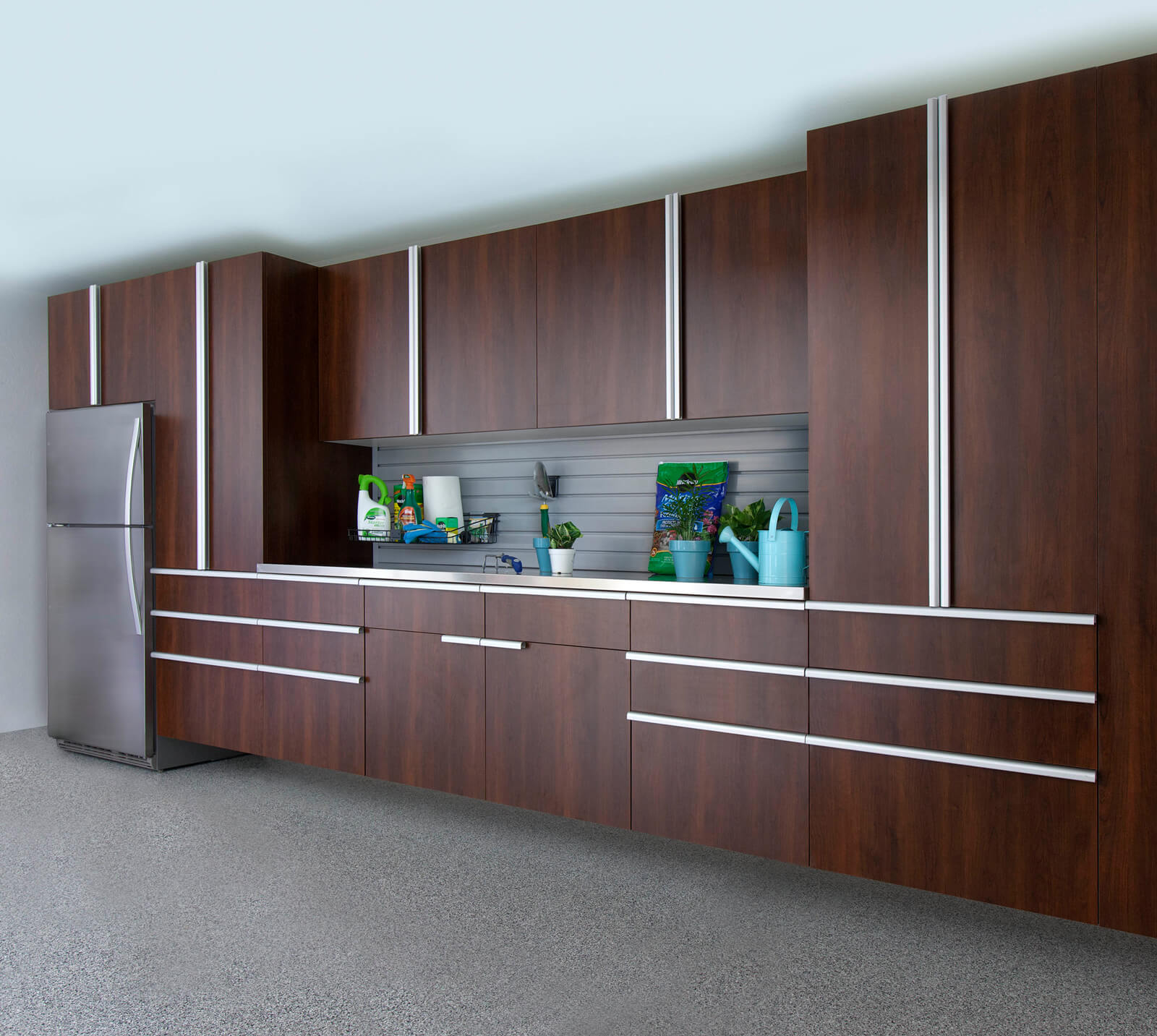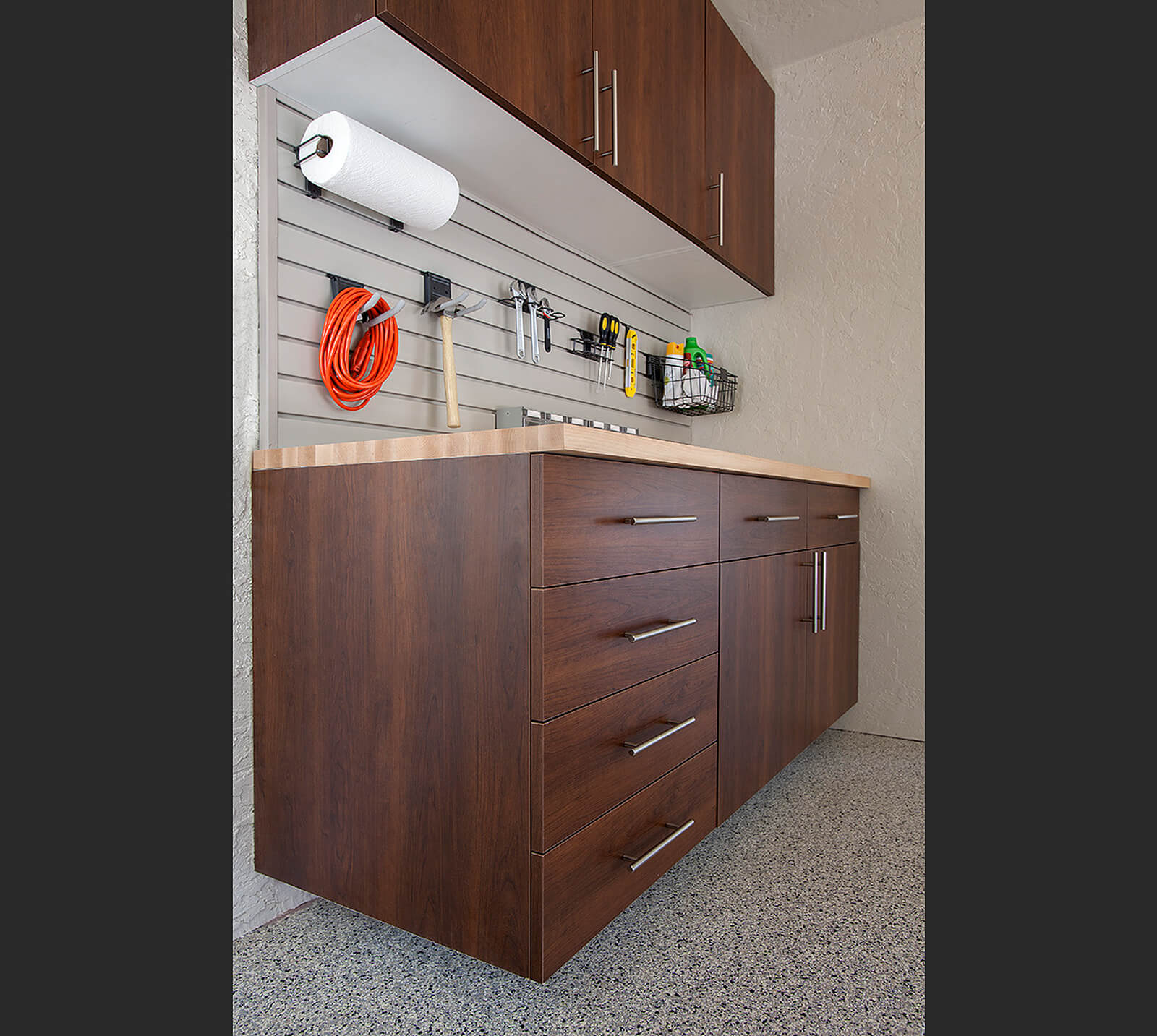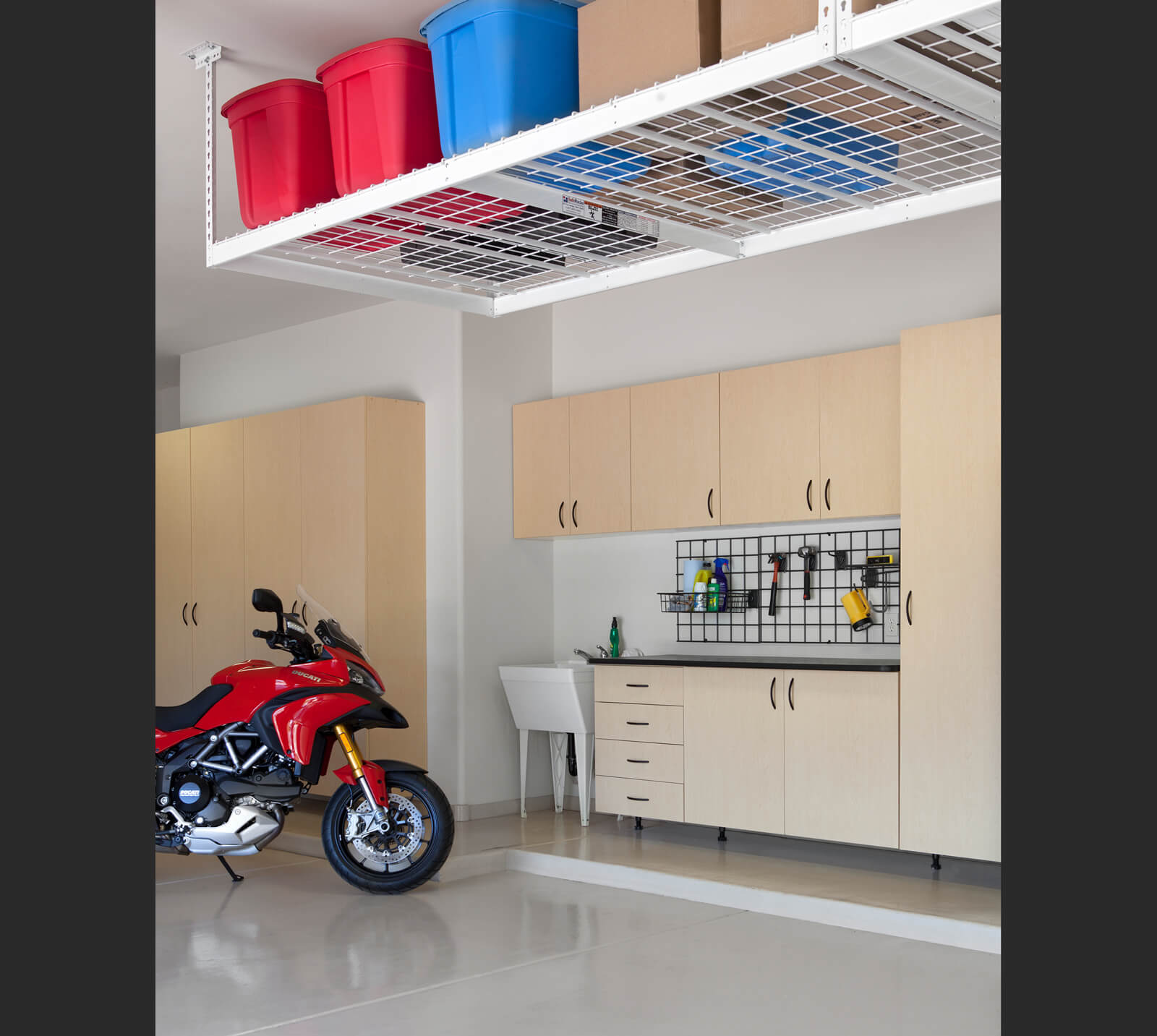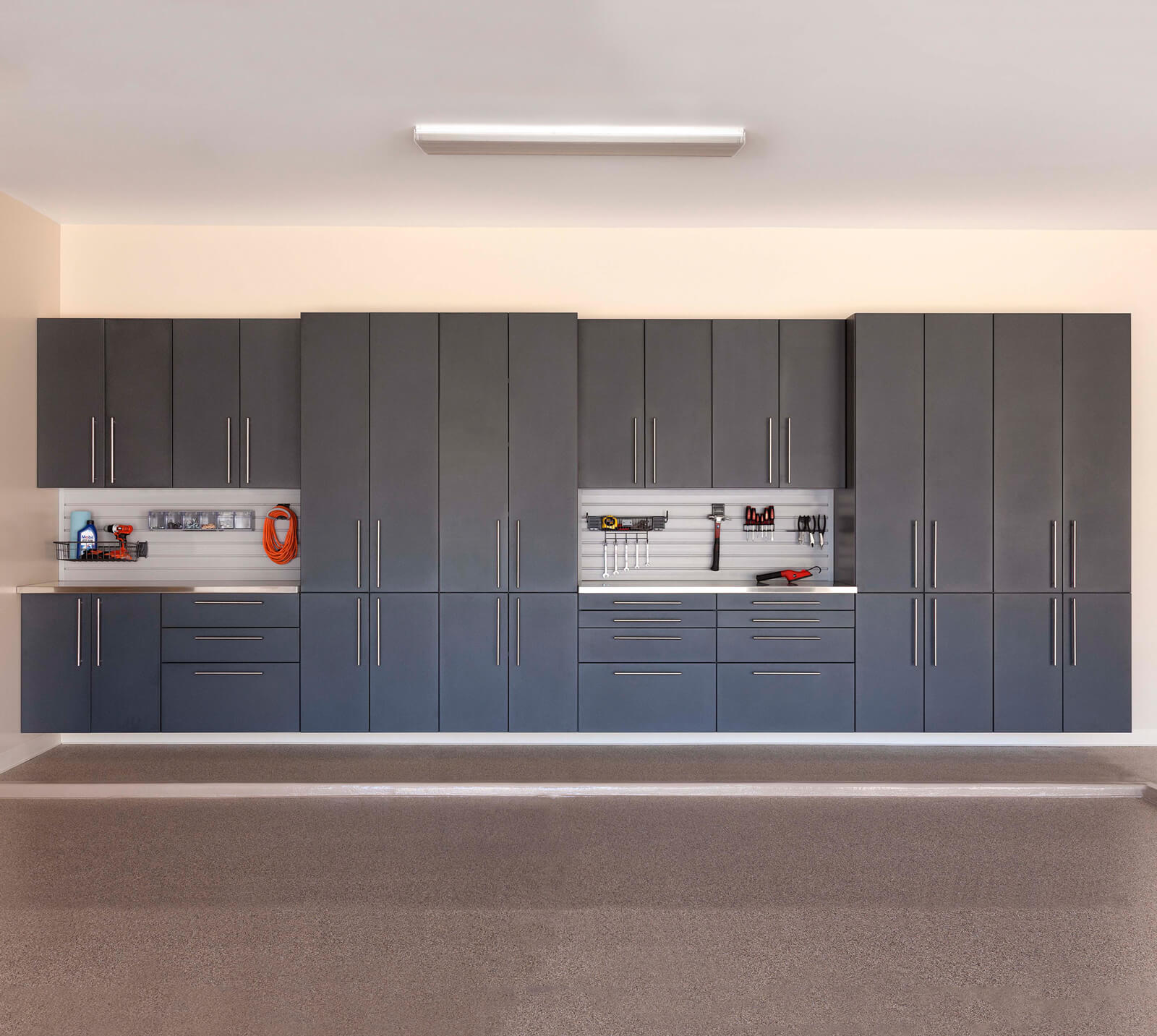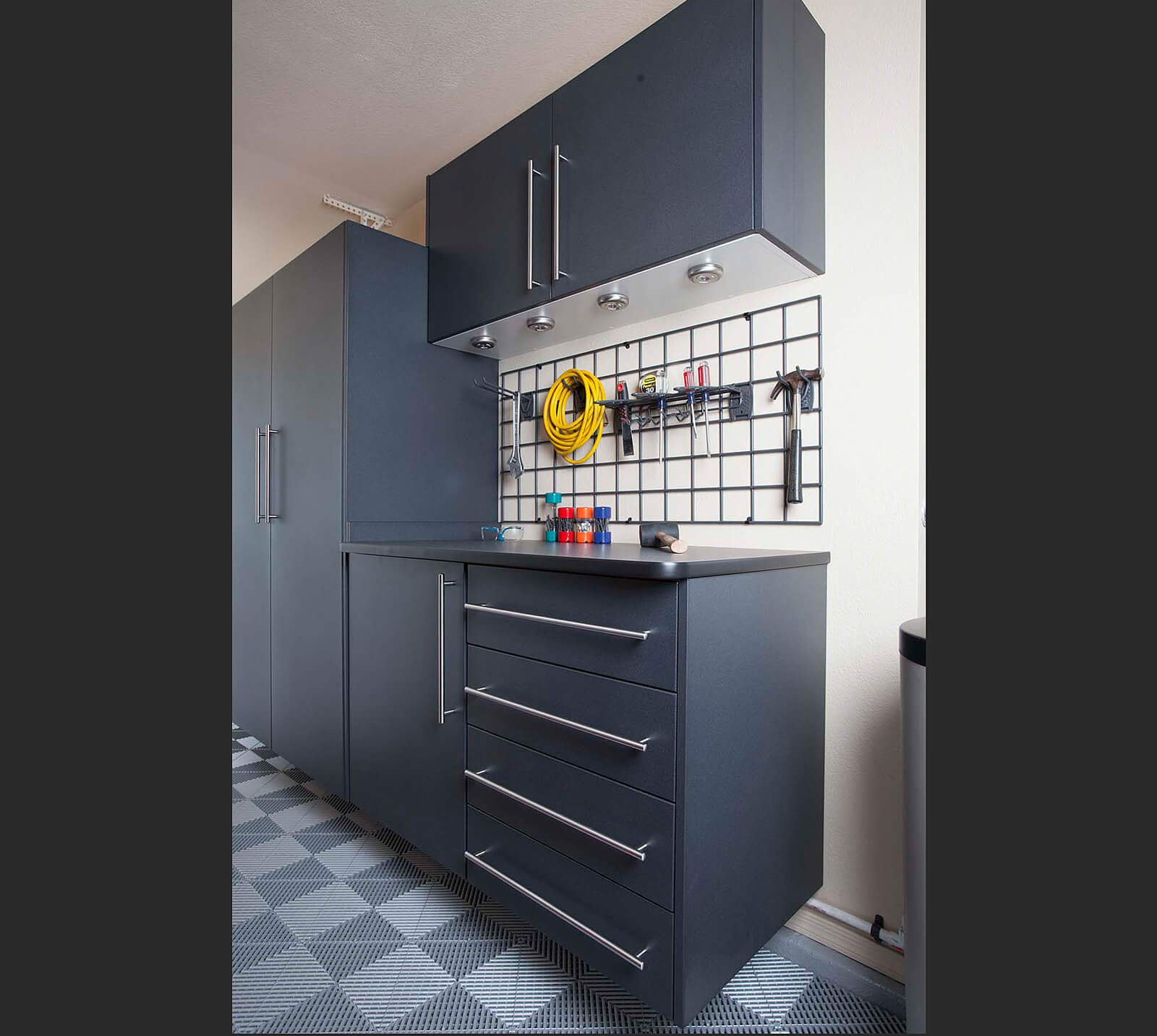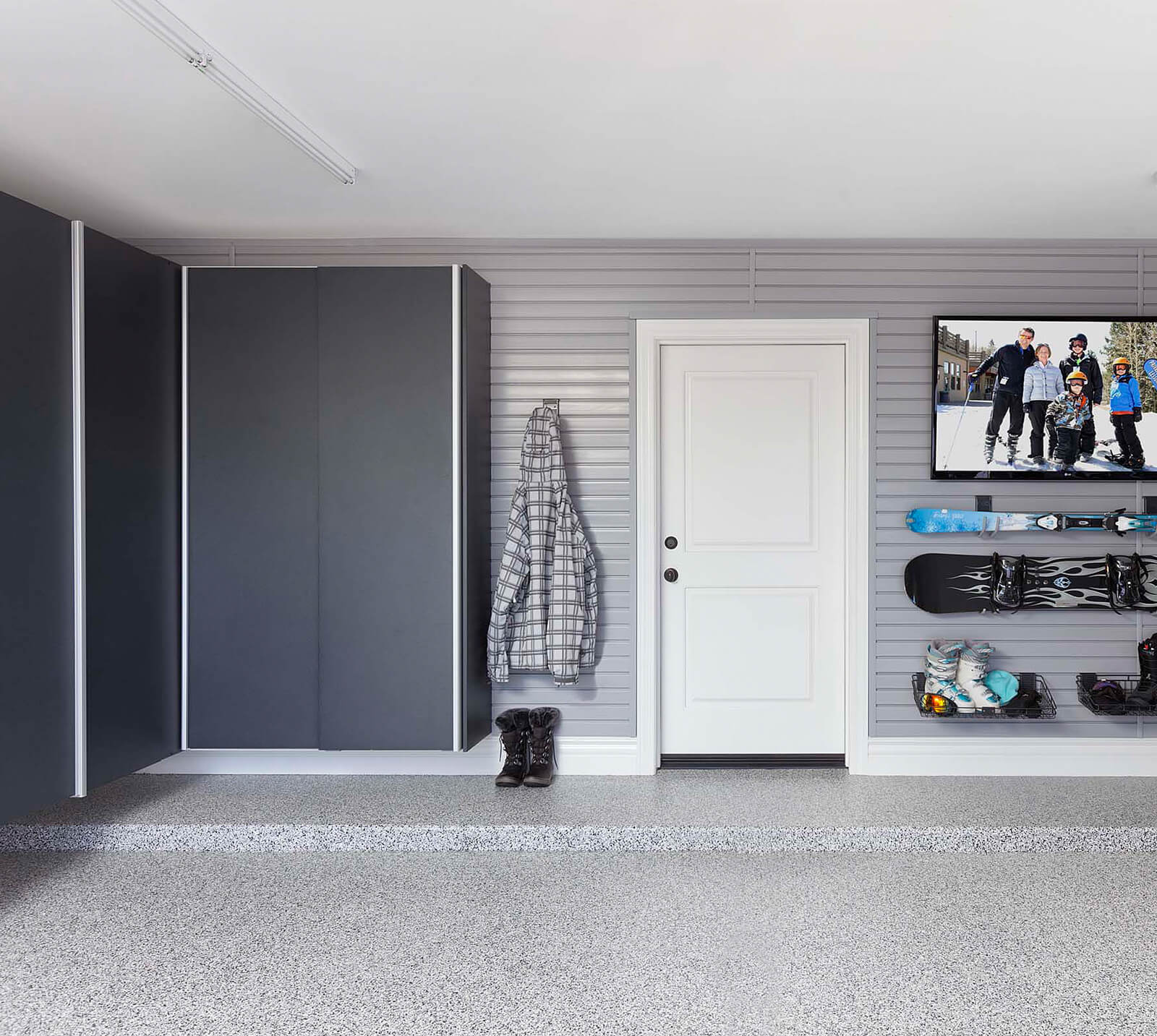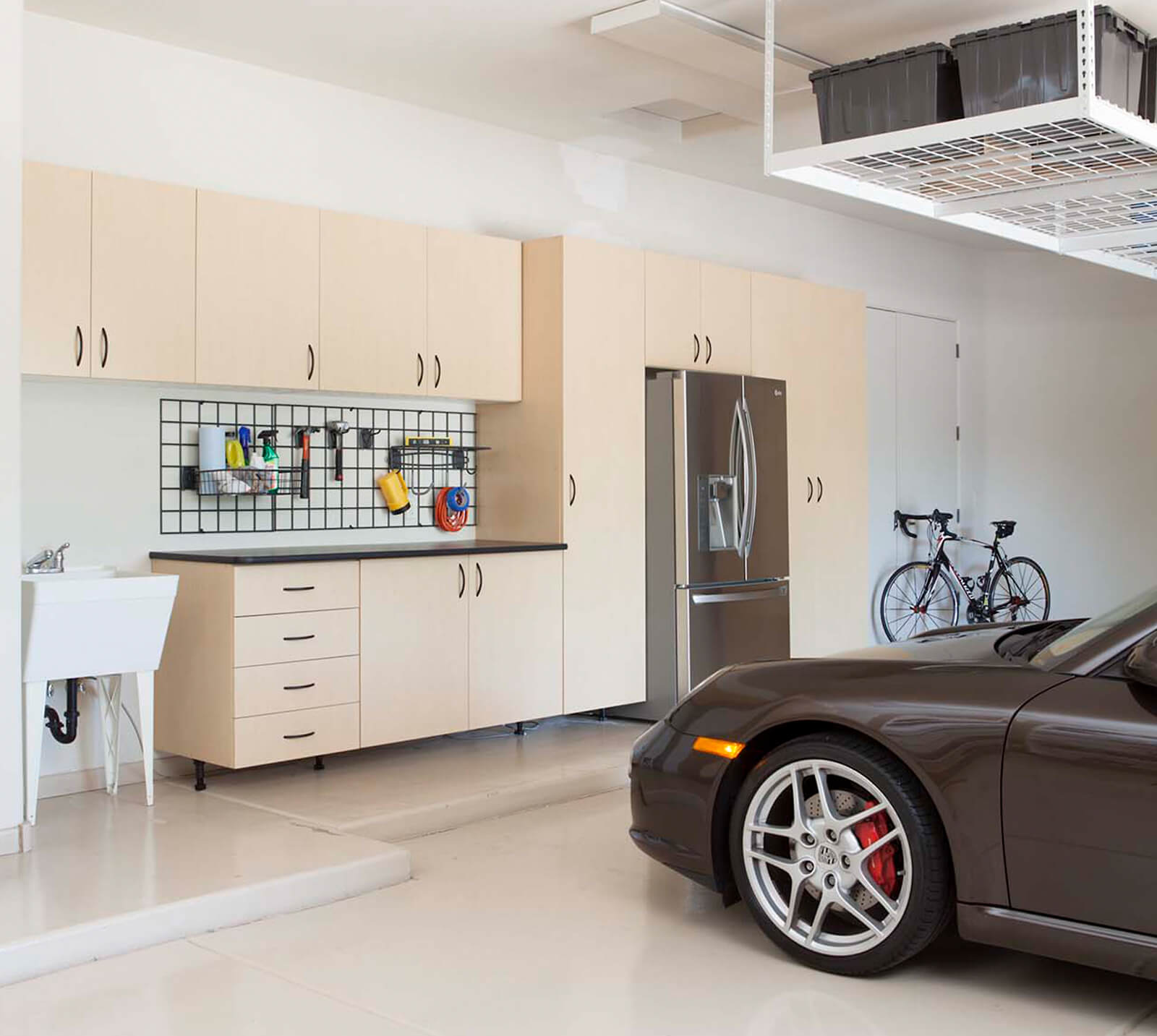 Need more storage for your sports equipment or your power tools? Park Lane can create a space just for you. All our cabinets are commercial grade and mounted off the floor to protect from debris, water or pests and feature full extension drawers.
Accessories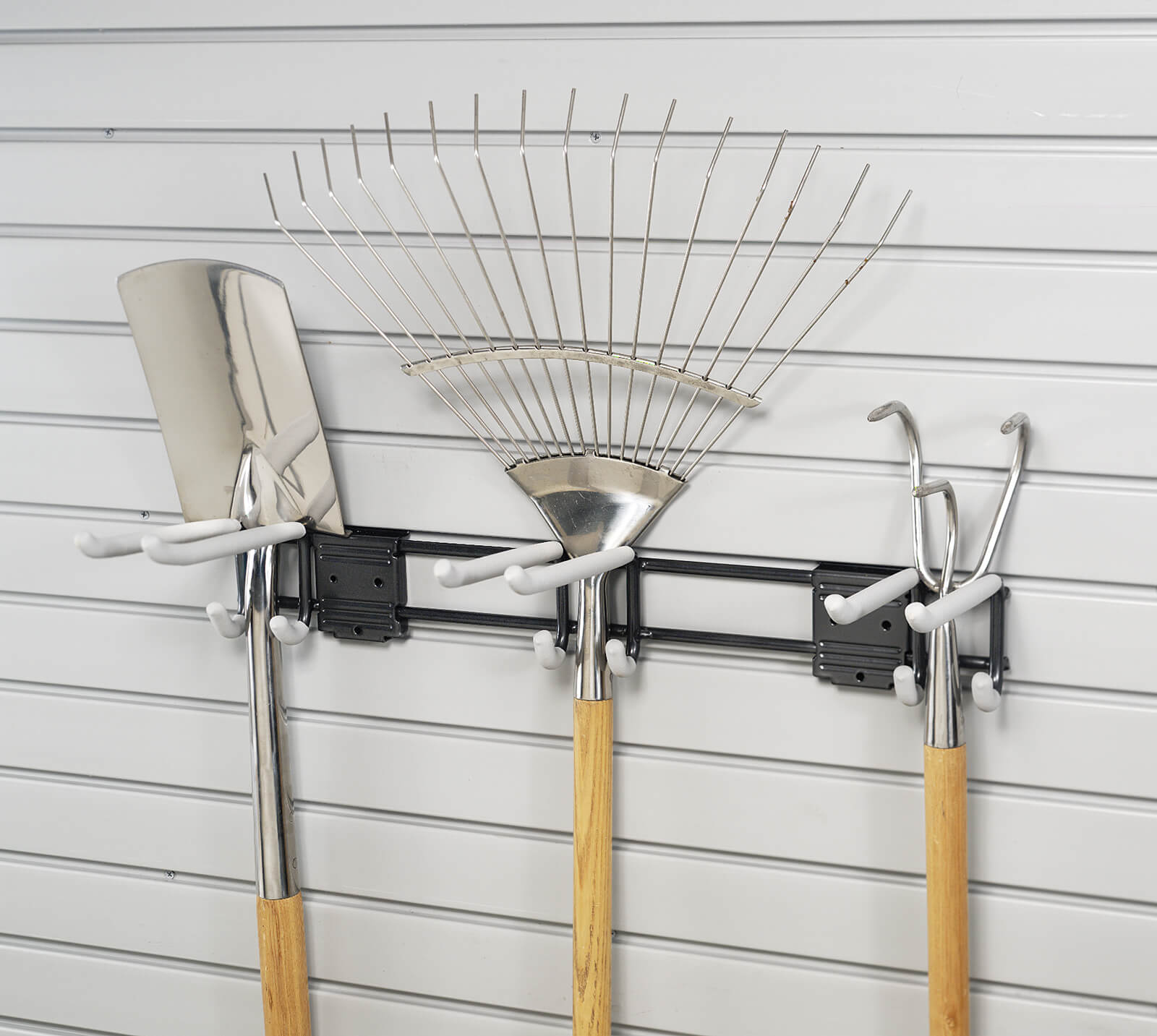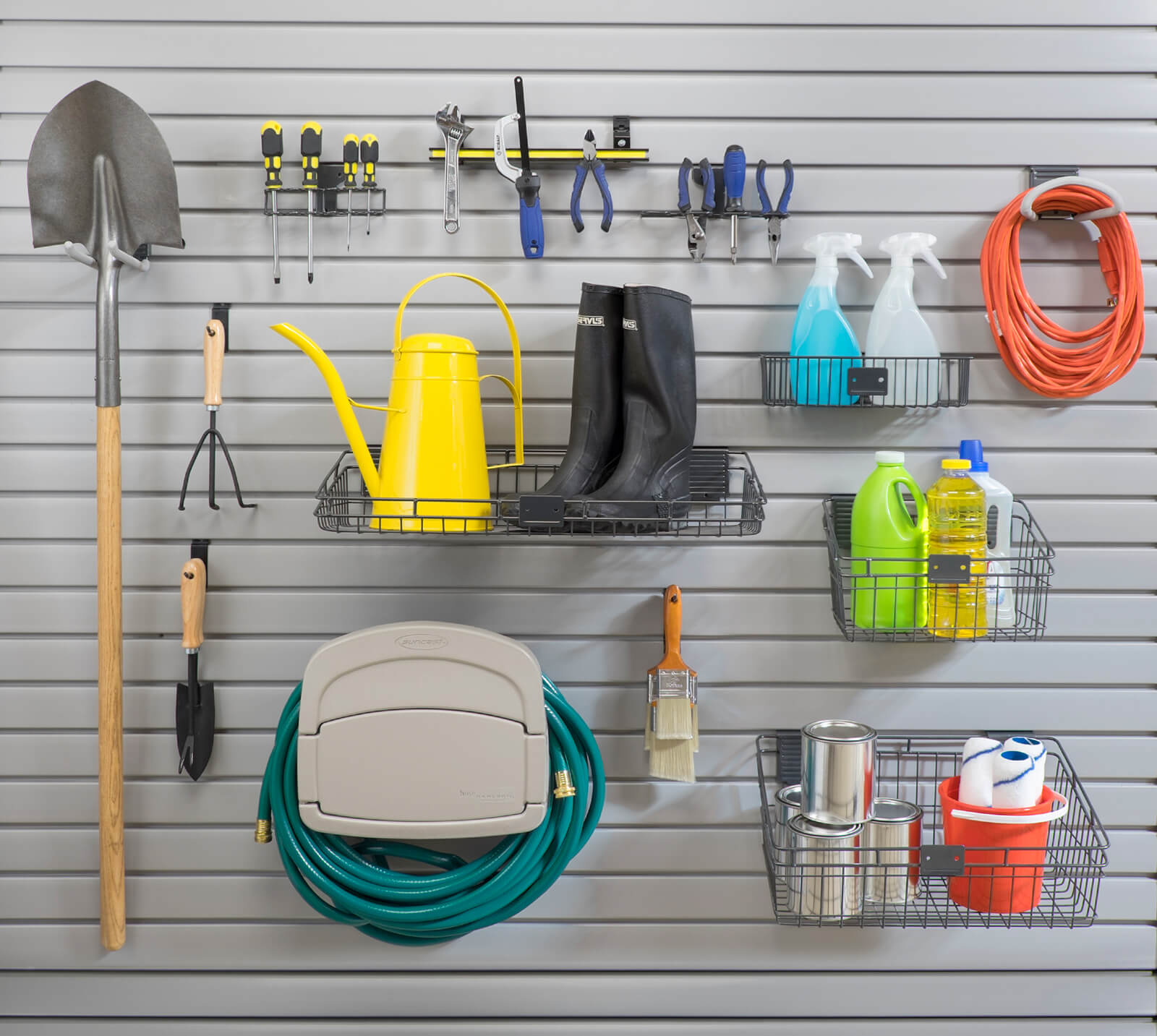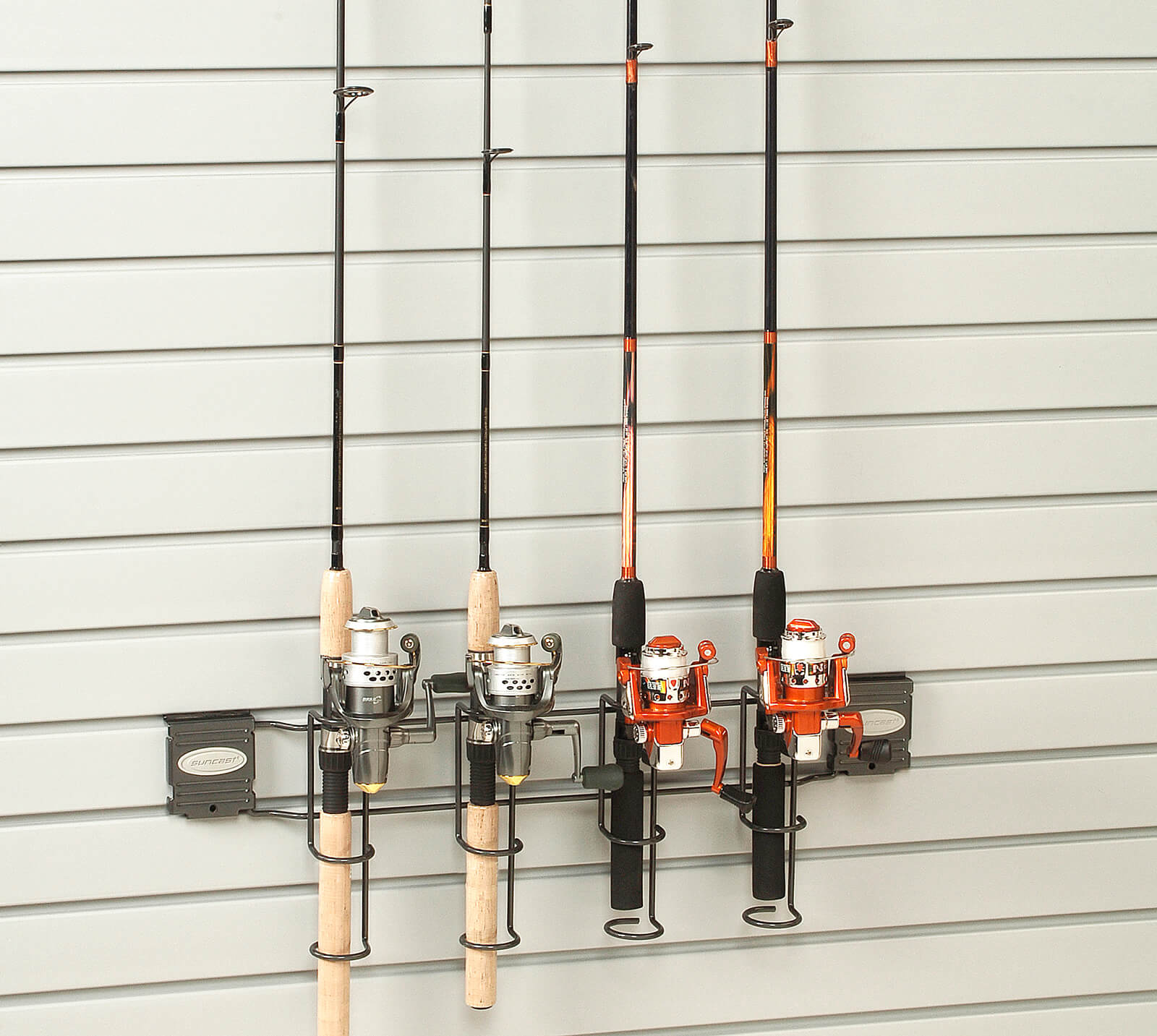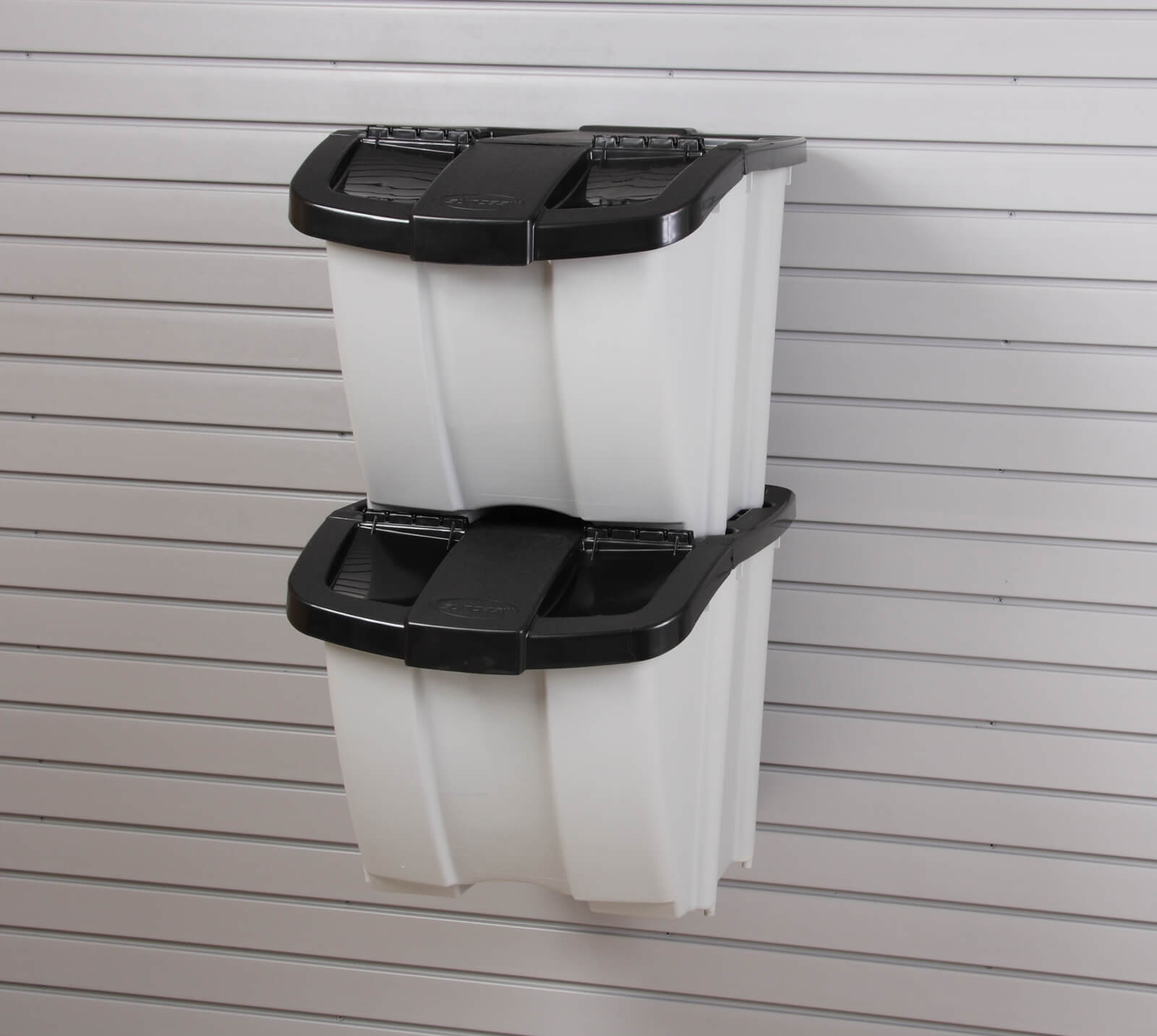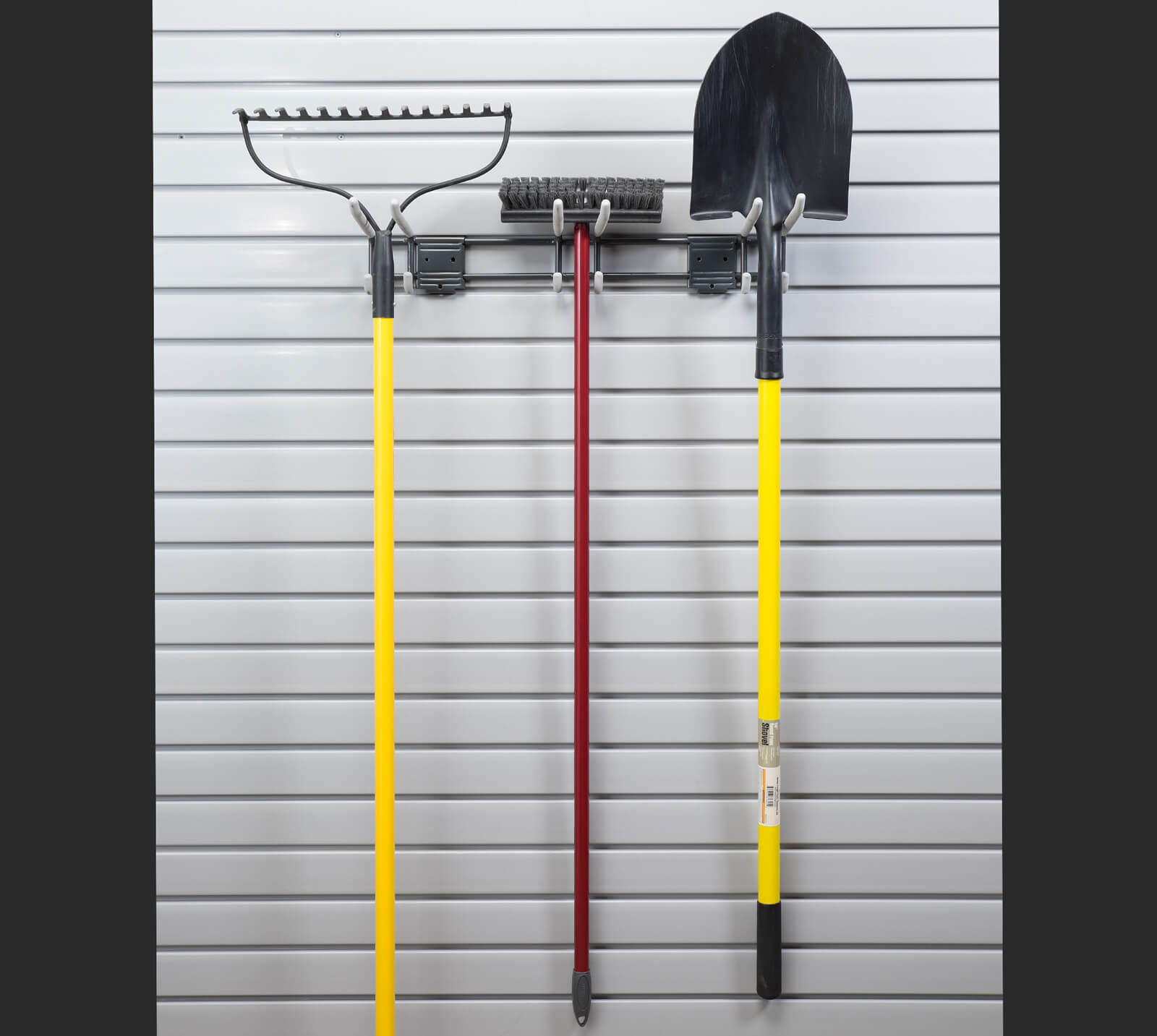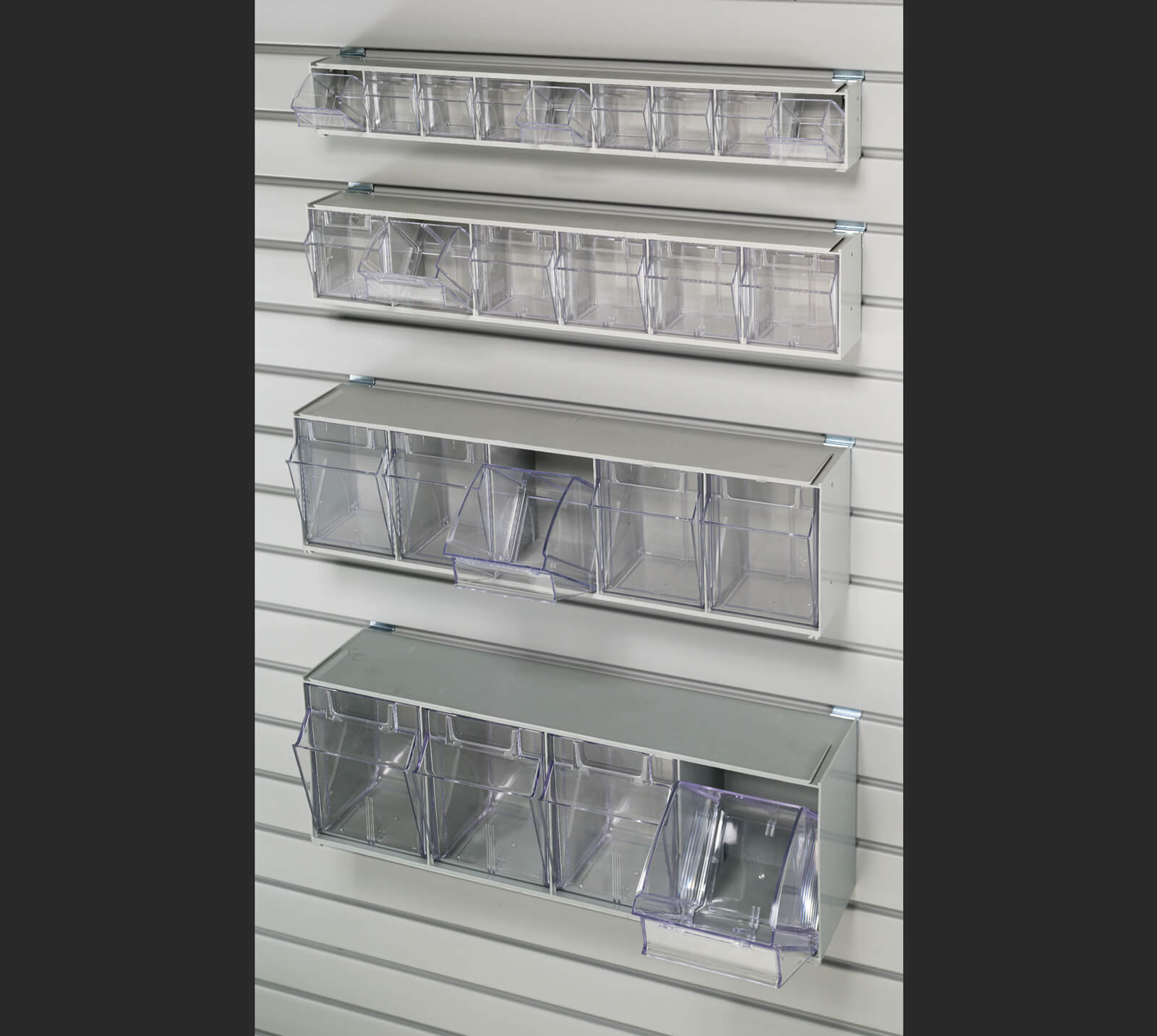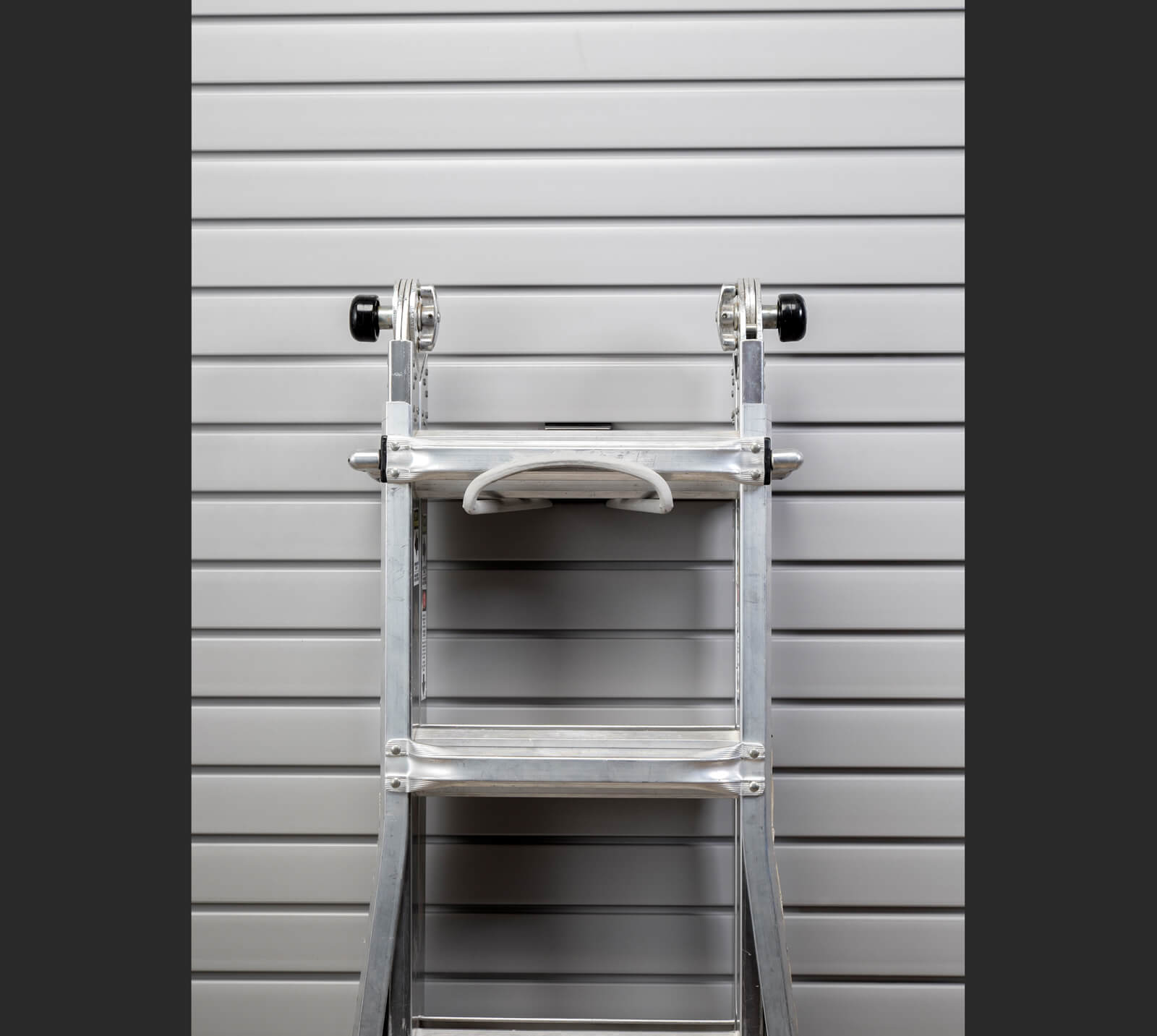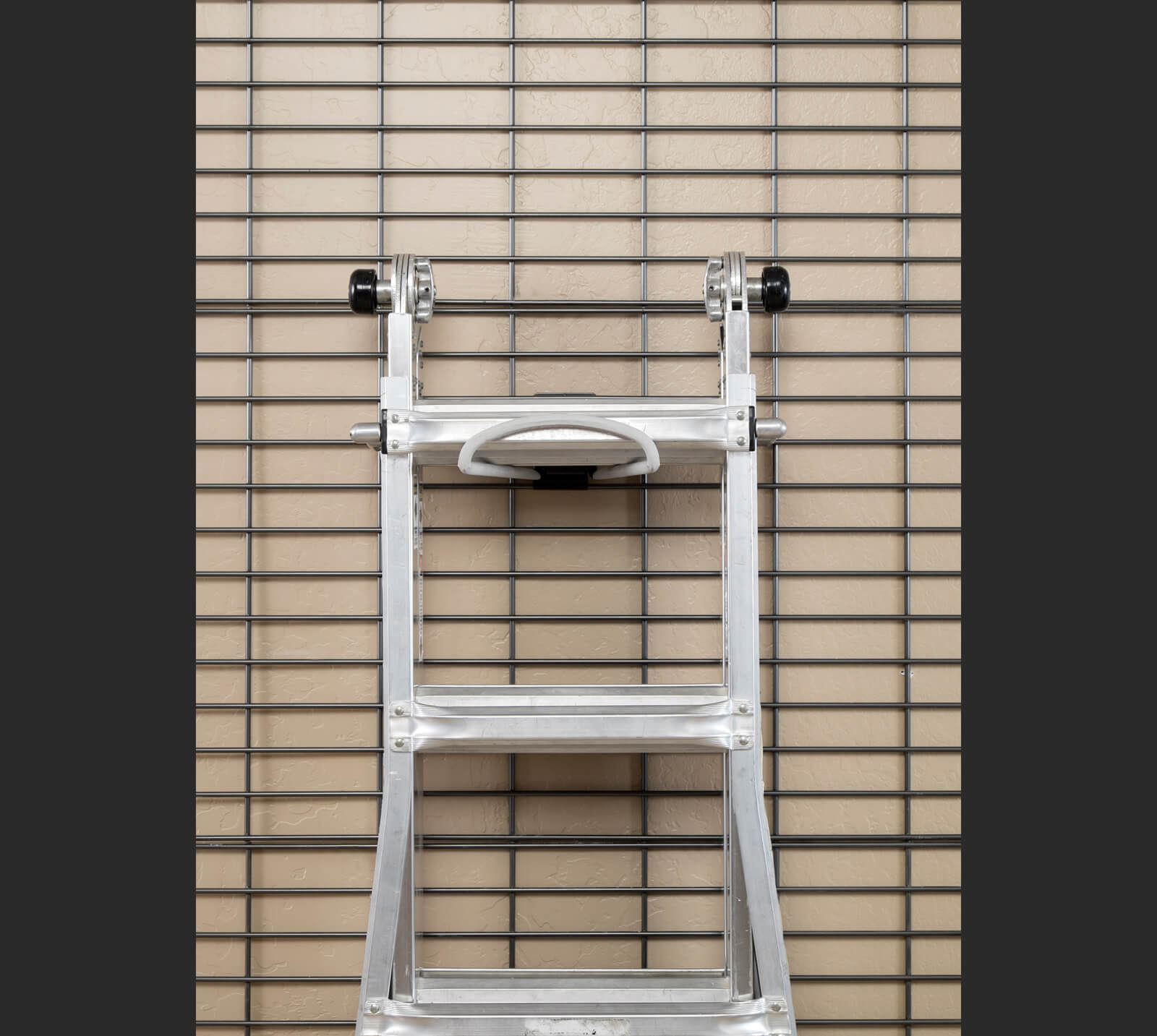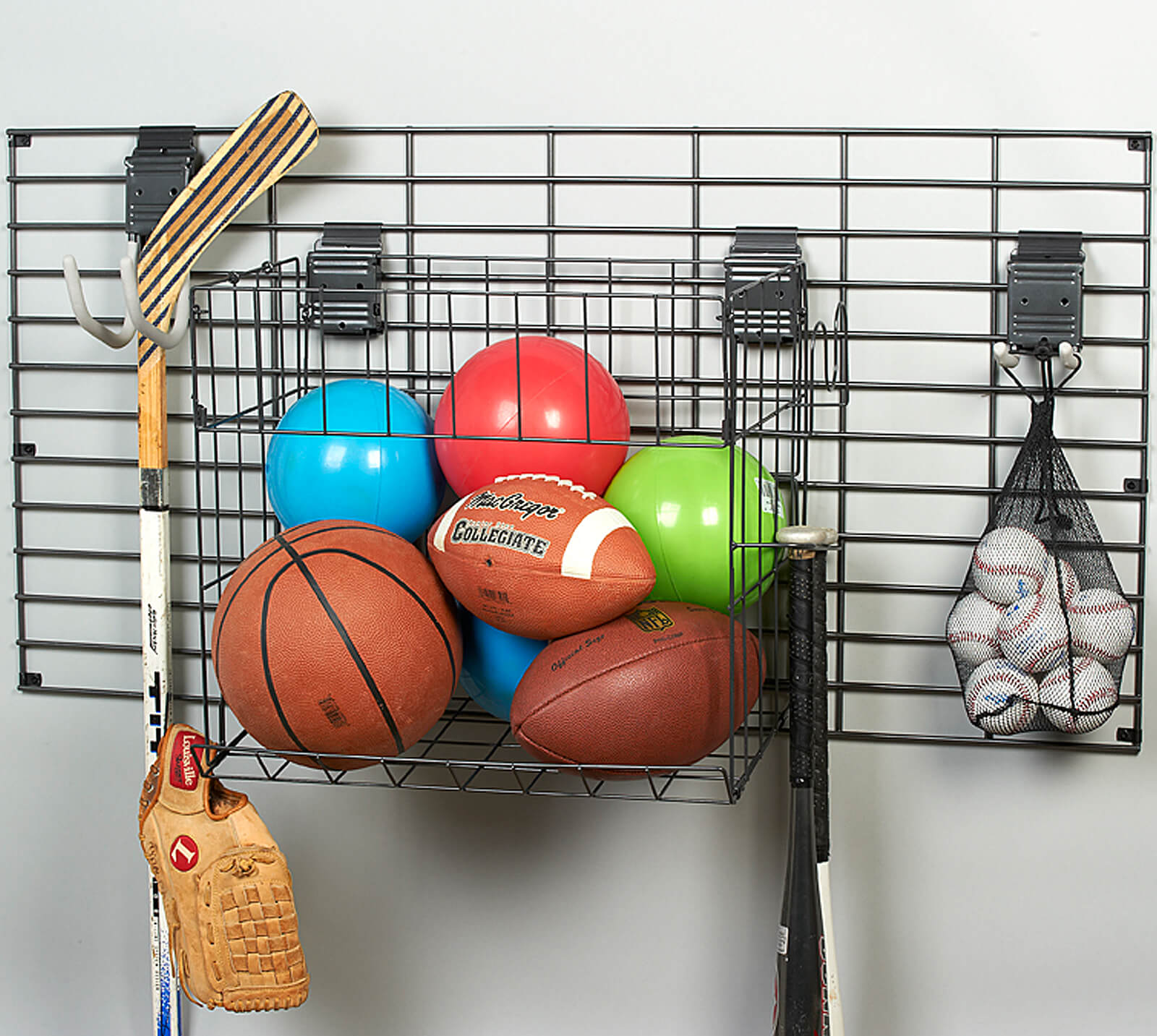 Choose our powder coated steel gridwall system or our slatwall system made from durable PVC material as your base then select the accessories that work for you. They can be easily rearranged as your storage needs change.
Epoxy flooring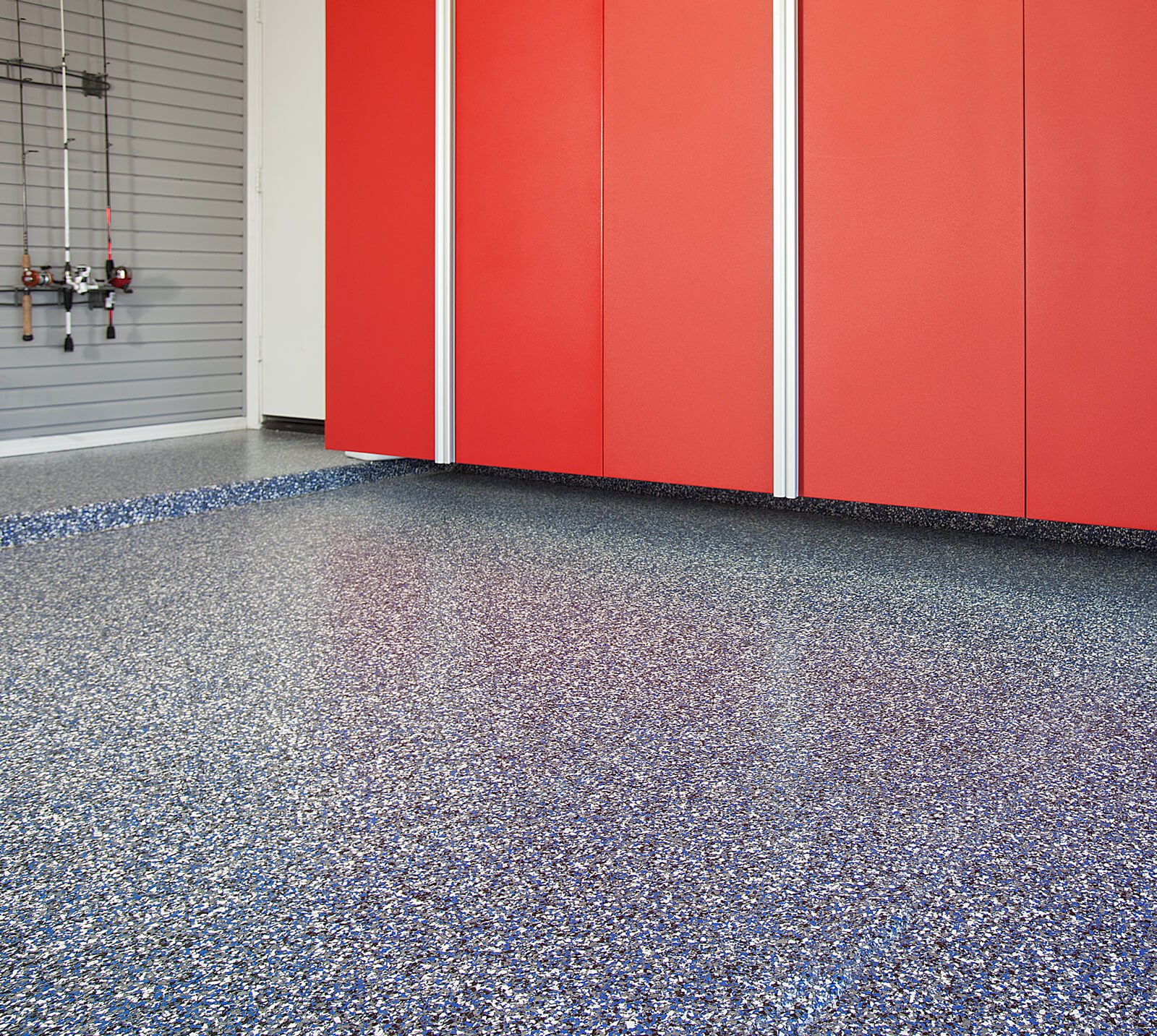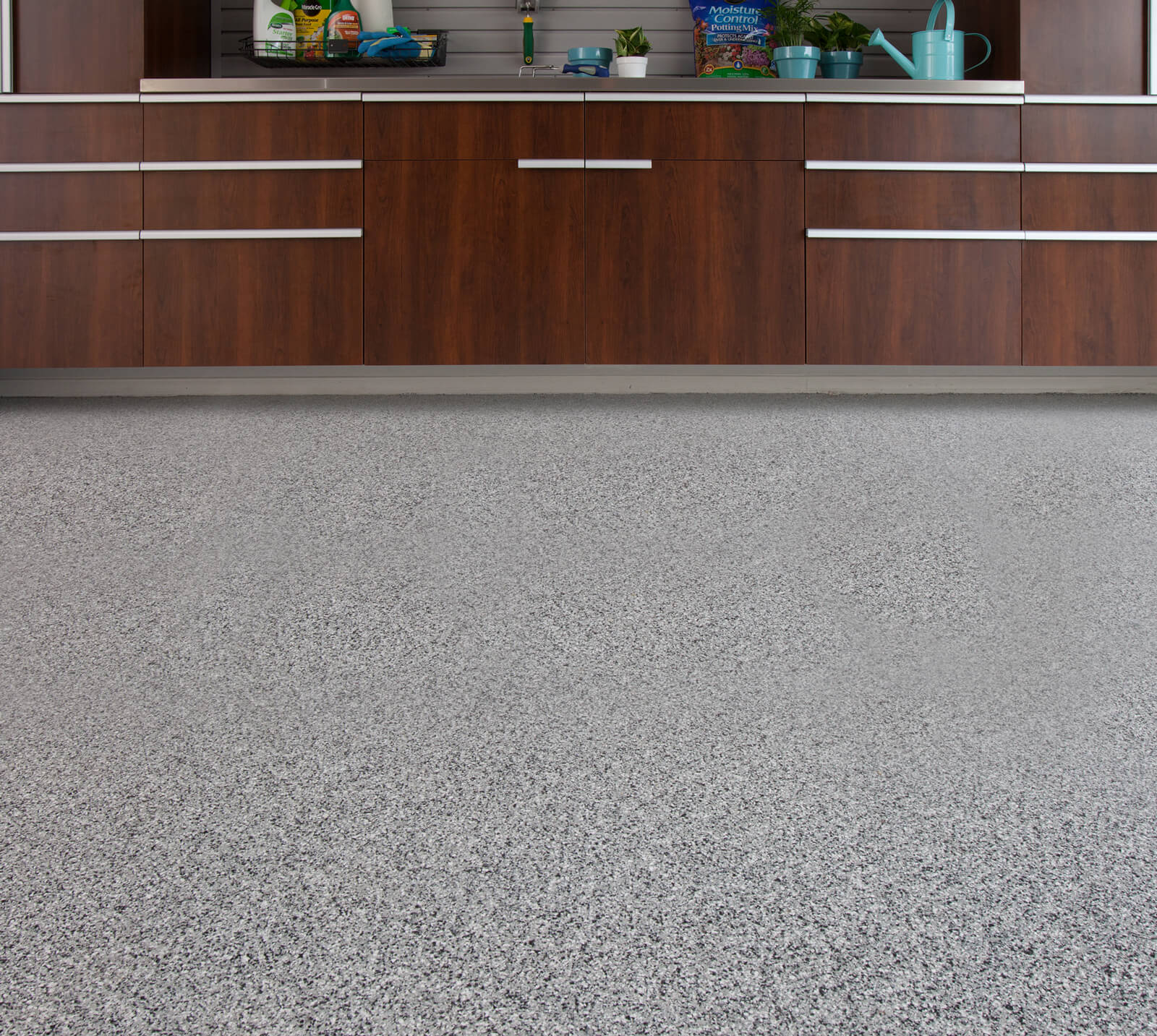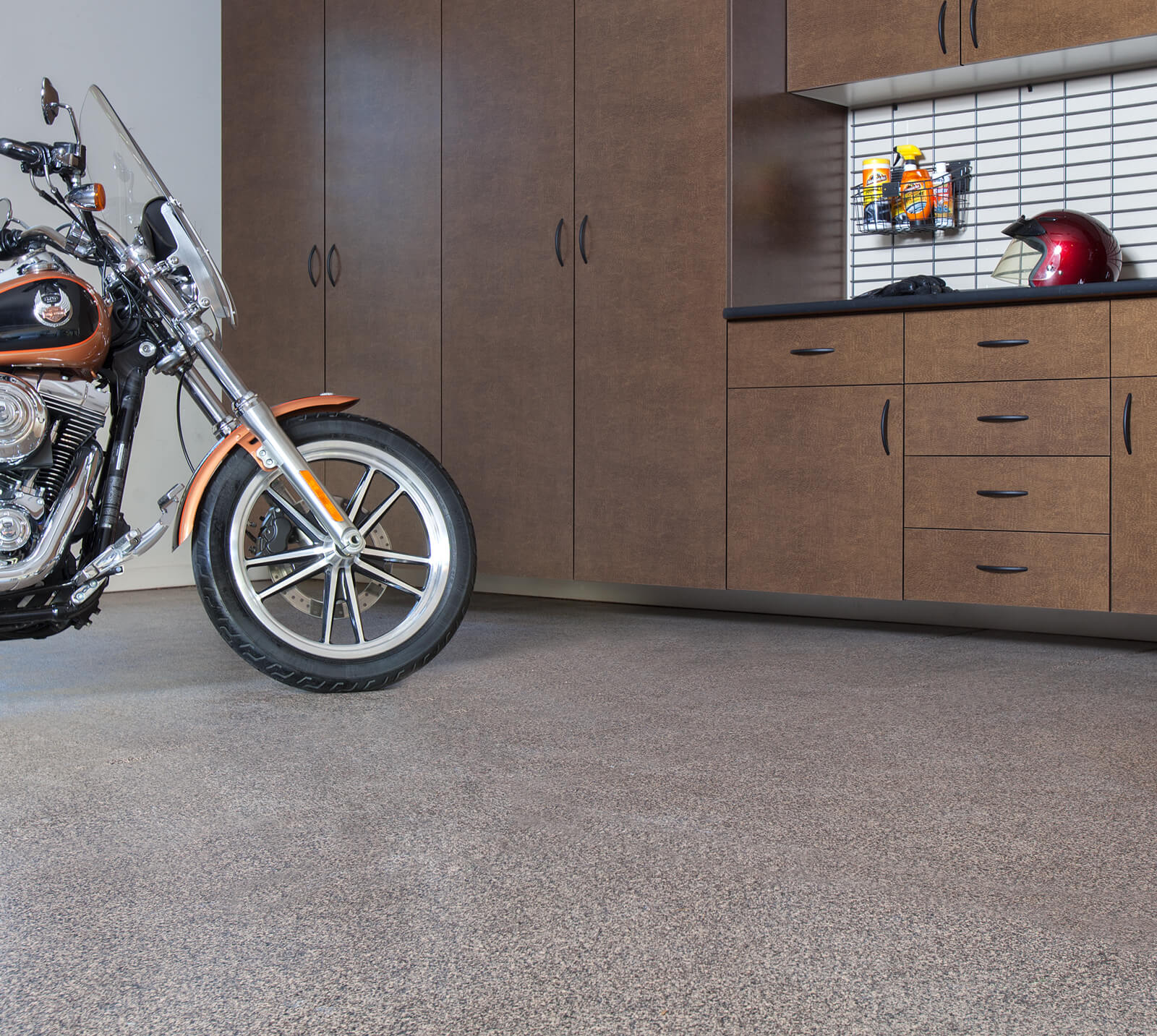 Our epoxy uses a three-layer application process to achieve maximum performance and longevity with a high-gloss shine. It will not chip, peel or fade and is 100 percent UV-protected.